If you're looking for fresh, timeless and classic style inspiration, you're in the right spot. Jess Alizzi has mastered the art of simple, yet fashion-forward looks that stand the test of time. And here at The DOM, we're all about finding those hero pieces that you'll wear on repeat.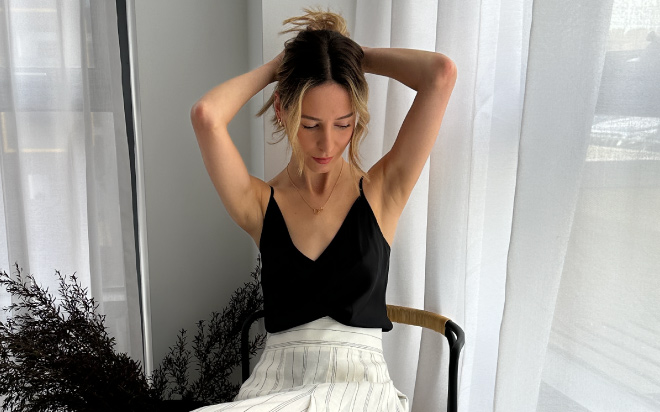 We couldn't be more excited to have Jess as our guest editor this month. With the trend-cycle moving at break-neck speed, this Melbourne-based influencer uses fashion as an outlet to express her own personal style. Keep scrolling to find out more, and check out Jess' edit here.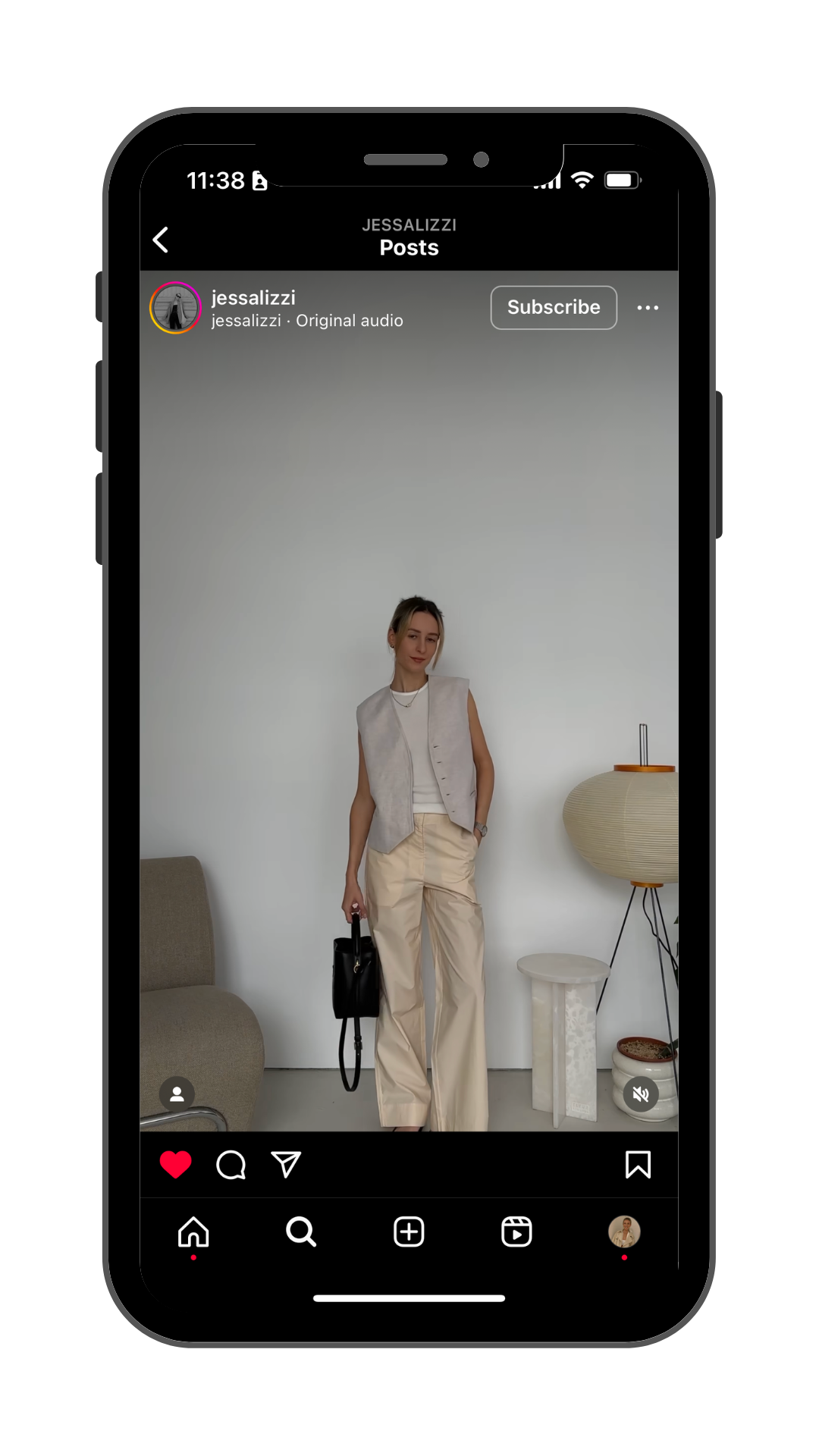 What does fashion mean to you and how do you approach it?
I have always viewed fashion as a way of self-expression. I try not take it too seriously and just wear whatever I feel the most comfortable wearing on that day.
Do you feel like fashion evolved in the past years, and how?
I would say over the last few years the trend cycles are moving faster than we have ever seen before, which makes it difficult to stay 'on trend' if that is important to you but also allows for much more freedom and fluidity on what is 'cool' or 'in fashion'. These days more than ever I see people expressing themselves and their individuality through fashion and it is inspiring to be a part of!
How would you define your style?
Mood dependent and forever evolving but ultimately at its core, comfort over everything else.
Fashion icon you look up to?
In my own life, my mum. As my forever fashion inspiration – Carrie Bradshaw.
If you could describe your style in three words, what would they be?
Minimal, comfortable + detail-orientated.
What are some of the key items you're shopping for right now?
It is a growing list always – currently on the hunt for the perfect navy-blue jumper for winter, a slouchy yet polished thick white shirt + the perfect understated brown loafer.
What's the best item you've ever bought on sale?
The Open Product brown leather jacket I always wear.
What are your favourite Australian brands?
St Agni, Matteau, Sir, Camilla + Marc, Viktoria + Woods, Lee Matthews… Just to name a few. There are SO many good ones!
What are important factors that influence you to shop a certain item or brand?
Cost per wear and quality/material of product are the two things I consider most when shopping.
Where do you usually shop for anything fashion/accessories related?
I mostly do all my shopping online, sometimes I will go in store to try something on if I am unsure on sizing but will still ultimately end up buying online. I prefer the convenience and find I am more likely to get a better price online. I like to shop at places such as TheDOM, where there are multiple brands to choose from in the one place.
Some fashion items you own and cherish, and why?
Vintage Levis that my mum had when she was 18 (!!) still my favourites to this day and my dad's gold Longines watch. I cherish both mainly for sentimental reasons.
Top tips to shop designer pieces without breaking the bank?
Shop online! I often find incredible discounts on designer pieces on websites such as The DOM. Also shopping vintage/second-hand is another great way to get a good price for designer pieces.
Favourite sale events?
Black Friday, of course!
How do you keep up with the latest trends?
I don't really attach to trends so much, I will sometimes play around with them a little if something screams out to me but mostly stick to classic, timeless pieces in my day-to-day wardrobe.
2023's must-haves?
Classic, elegant and forever pieces always!
What are some timeless pieces to you?
Blue straight leg jeans, white shirt, relaxed fit black leather jacket, black understated handbag... just to name a few.
How to stay in fashion while being eco-conscious?
Only buy things you love and know you'll keep in your wardrobe for years to come. Sticking to more classic, timeless pieces will allow you to always look great without having to worry about whether your wardrobe is no longer 'on trend' or 'in fashion'.
1-2 outfits you could live in forever?
Very easy – straight leg blue jeans, white or black t-shirt, converses + my Lemaire croissant bag
Go-to casual outfit?
Loose, casual trousers, with a singlet/t-shirt and oversized shirt. I will usually pair this back with sneakers, loafers or sandals depending on the weather.
Go-to date/girls night outfit?
I love to dress up for nights out, I will usually opt for a mini skirt/dress with tights and under the knee boots or a closed-toe heel and a little statement bag.